Schedule Demo
Automatically Email and Text Patient Expiration and Appointment Alerts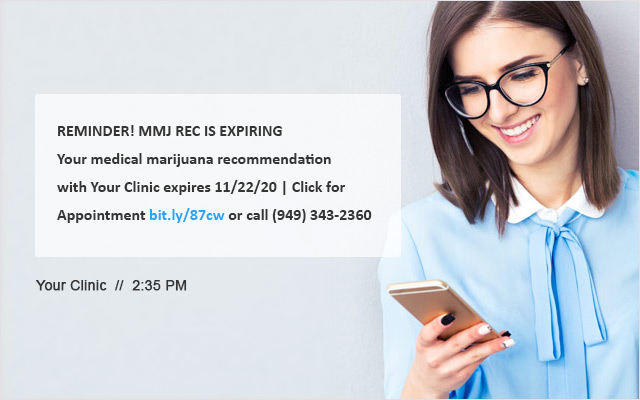 Free Trial
Automated Alerts
Automatically Keep Patients Informed of Appointments & When Their MMJ Recommendation is Expiring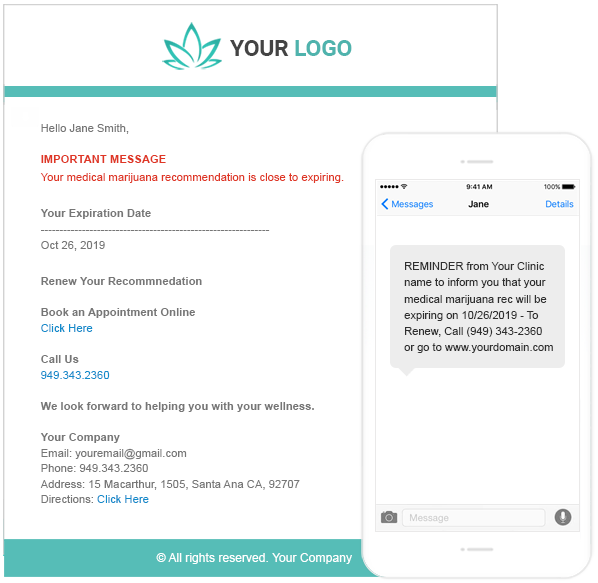 Automate Custom Email & SMS Patient Expiration Alerts
Verify MC will automatically send a series of emails and a final SMS text to remind patients that their medical marijuana recommendation is expiring.
3 expiration alert emails
1 expiration alert SMS text
Custom emails and SMS text
Customize automated delivery times
Automate Custom Email & SMS Patient Appointment Alerts
Appointment reminders by email and text message can drastically decrease the amount of no show appointments. Verify MC sends multiple reminders and a confirmation email and SMS 24 hours prior to the patient's appointment. If patient confirms they will be attending their appointment, the calendar will show a confirmed albel next to that patient's appointment so you know they confirmed.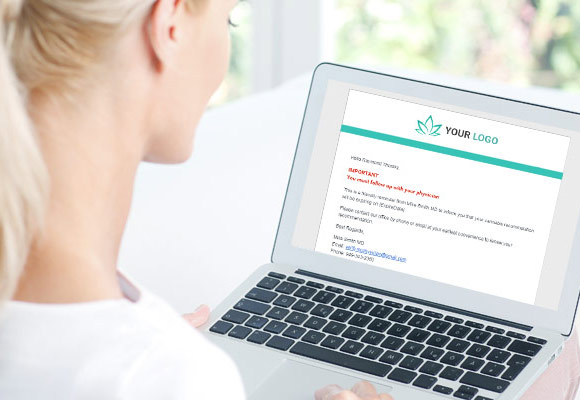 Customize Expiration Emails & SMS Messages
Customize the Email and SMS Messages + Set Custom Delivery Times